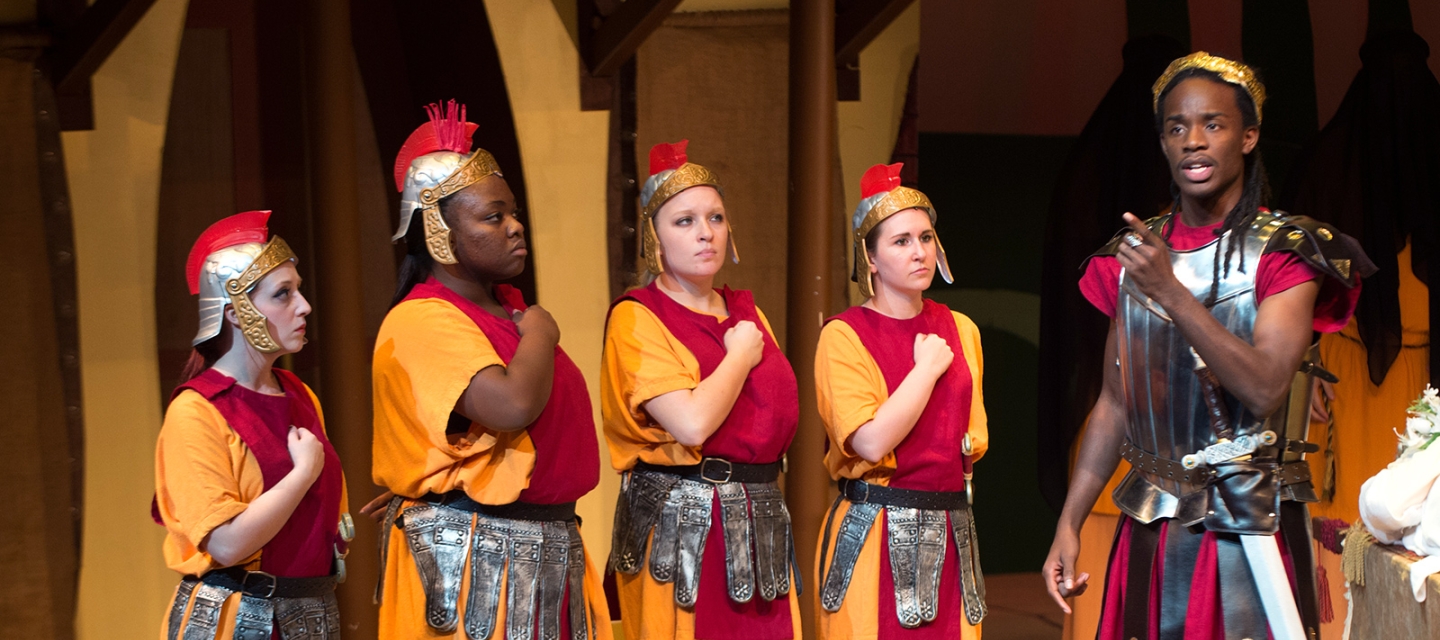 Casting Hall Productions
As Buffalo State's student operated and funded theater production company and co-producer for the Theater Department's season, Casting Hall Productions provides students with the opportunity for practical experience in all aspects of theater production, including publicity, costume and set construction, technical staffing, production management and budget management.
2022-23 Productions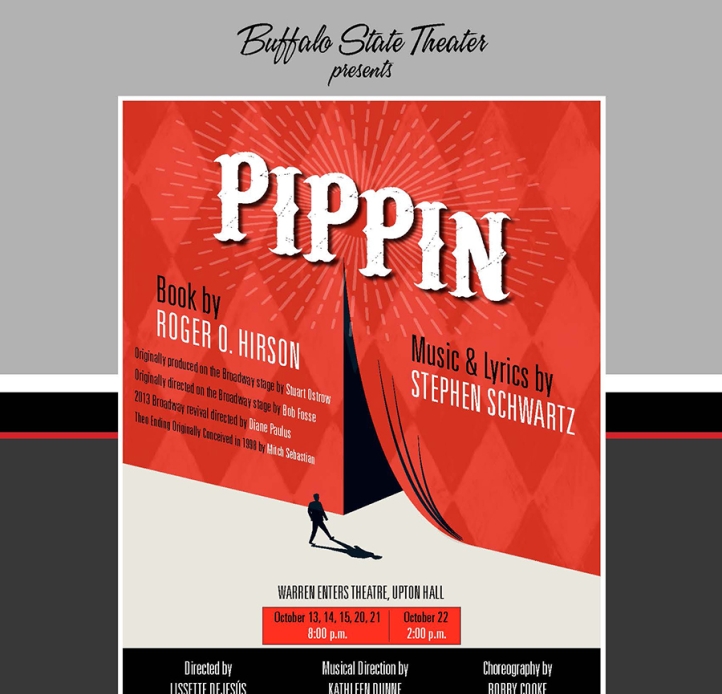 Pippin
Music and Lyrics by Stephen Schwartz; Book by Roger O. Hirson.
Directed by Lissette DeJesus. Musical Direction by Kathleen Dunne. Choreography by Bobby Cooke.
Heir to the throne, the young prince Pippin is in search of the secret to true happiness and fulfillment. What more could a young, handsome, educated and powerful man want; a life for the extraordinary. He seeks it in the glories of the battlefield, the temptations of the flesh and the intrigues of political power. Pippin is guided through his search for happiness by a group of Players who show him all the magic he could ever need to feel fulfilled. In the end, Pippin is forced to determine what magic really is when finding his corner of the sky.
October 13, 14, 15, 20, 21 at 8 p.m., October 22 at 2 p.m.
Warren Enters Theatre, Upton Hall
Concerned audience members should be aware that this show includes mild violence, sexually suggestive content, and reference to/the suggestion of suicide. The production team recommends that audience members be 15+ in age, though there is no age restriction to see the show.
Medea
by Robinson Jeffers freely adapted from Euripides.
Directed by Victoria Perez-Maggiolo.
Robinson Jeffers' adaptation of Euripides' Greek classic.  A seminal drama of love, betrayal, and revenge that has stood the test of time.
Flexible Theatre, Donald Savage Building
March 8, 9, 10, 11, 15, 16, 17 at 8 p.m. March 18 at 2 p.m.
Past Productions
Mother C
by Ansley Valentine. Suggested by the play "Mother Courage and her Children" by Bertolt Brecht
Directed by Jonathan Seinen
Othello
Written by William Shakespeare
Directed by Jennifer Toohey
Photo Gallery
Video
The Drowsy Chaperone
Book by Bob Martin and Don McKellar, Music and Lyrics by Lisa Lambert and Greg Morrison
Directed and Choreographed by Carlos Jones; Associate Director- Lee Becker; Associate Choreographer- Robin Barker
Made possible by funding from Andy Anselmo.
Photo Gallery
Intimate Apparel
Written by Lynn Nottage
Directed by Lara D. Haberberger
Photo Gallery
The Space Between
By THA 470 Theater Ensemble class
Directed by Julieana Guash and Lily Jones; Co-produced by the Anne Frank Project
The Color Purple
Book by Marsha Norman, Music and Lyrics by Brenda Russell, Allee Willis and Stephen Bray
Directed by Jennifer Toohey
Photo Gallery
Come to a Meeting
All Buffalo State students are welcome! Meetings are held the first Tuesday of each month, during Bengal Pause.
All meetings are held in the Flexible Theatre, Savage Theater and Communication Building.
May 3  |  12:30 p.m.  |  General interest meeting
Casting Hall Board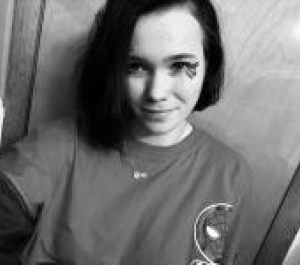 Link Hagerty, Vice President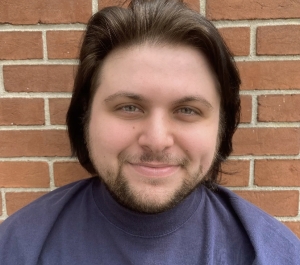 Jake Grear, Secretary
Jake is a senior theater major, actor, stage manager and secretary of Casting Hall from North Tonawanda, NY. At Buffalo State, he has been involved in the productions of The Color Purple (assistant stage manager), The Drowsy Chaperone (Robert Martin), Heathers: The Musical (Bill Sweeney/Principal McGowan/Leonard Sawyer) and The Tragedy of Macbeth (assistant stage manager/fight captain/deck chief) as well as outside productions in Buffalo. Jake has a long standing relationship with Shea's Performing Arts Center and has been a stage manager for their summer camps for multiple years following his Kenny Award Win in 2017. In Spring of 2023 he will make his MusicalFare debut in Kinky Boots. Pronouns: he/him/his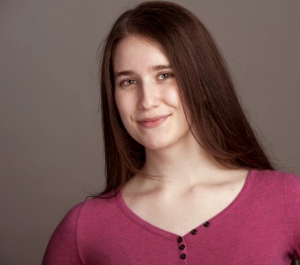 Anne-Sophie Hellman, Treasurer
Anne-Sophie Hellman (she/her) is a fourth-year history major and film studies minor at SUNY Buffalo State College. She was born and raised in Washington, D.C., before moving to Amherst, NY, in 2015. Anne-Sophie is the treasurer of Casting Hall and an intern at the Anne Frank Project on campus. Her position in Casting Hall has provided her with valuable skills in student leadership, financial management, and office administration. Anne-Sophie's voice has been featured in four radio plays through Casting Hall and WBNY 91.3 FM, including Sorry Wrong Number, A Brief History of 20th Century Theater, A Christmas Scarol, and The Silver Whistle.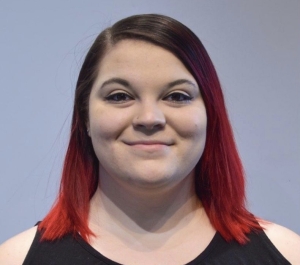 Sierra Munt, Production Manager
Sierra Munt (she/her) is a third-year theater major at SUNY Buffalo State College who was born and raised right here in Buffalo, NY. Sierra is the production manager of Casting Hall and scene shop assistant for Ron Schwartz. She has been seen most recently in Casting Hall's production of Macbeth (spring 2022) as well as various showings of our For Your Consideration series.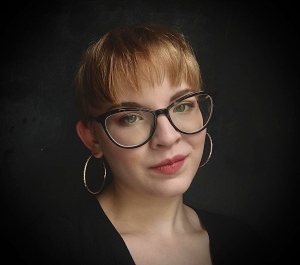 Adda Lee Wenner, Audience Services Manager
Adda Lee Wenner (she/her) is a second-year student at Buffalo State College with majors in Theater Arts and Speech-Language Pathology. Adda Lee has lived most of her life in Western New York but spent a brief period of her life in Maryland where she starred in some of her first theatrical performances. Adda Lee holds the position of Audience Services Manager for Casting Hall Productions and is also a cast member of BSC's Friday Night Live improv group. She has most recently been seen as "the Porter" in the spring 2022 production of Macbeth and has also read for various For Your Consideration productions throughout the 2021-22 year.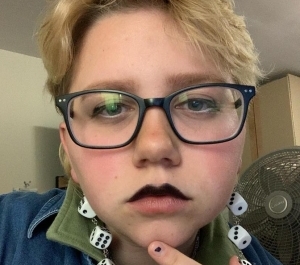 Bobbi Clarkson, PR/Marketing Manager
Funding for Casting Hall
Casting Hall receives its budget from the United Students Government and the mandatory student activity fee.